Coronavirus (COVID-19) Updates:
For the latest information about the LCC Pension Fund in relation to COVID-19, please go to the news page.
Coronavirus (COVID-19) FAQs for LGPS Members:
In response to the current situation with Coronavirus (COVID-19), the Local Government Association has produced a set of FAQs for members of the LGPS (PDF 152 KB).
Pension Increase April 2020:
Pensioners and Dependants - Your Pension Increase (PI) letter for 2020 is now available on your account.
Once you have logged on to your dashboard, please find the new PI letter in Documents >> Scheme Documents >> Annual Pension Increase Notification.
Take charge of your pension
Welcome to the online service provided by the Leicestershire County Council Pension Fund.
Manage your pension online with our Member Self-Service website. Whether you are thinking about joining the scheme or are already a member, this website can help you to achieve your retirement aims.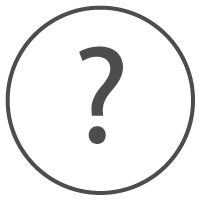 Key information about the Leicestershire Local Government Pension Scheme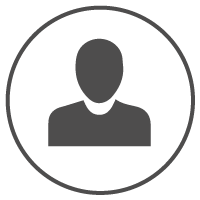 Sign up for a Member Self-Service online account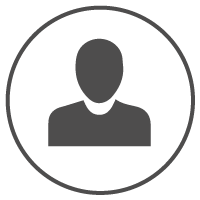 More information about the Leicestershire Local Government Pension Scheme
Plan for your future
View your pension details online, keep your record up-to-date and use benefit projector tools to estimate your pension at retirement.
---
Recent news
In light of the current situation with Covid-19, please be reassured that your Local Government Pension will not be affected by falls in global stock markets. Pensions are long term investments and markets will always go up and down. The Local Government Pension Scheme (LGPS) is a defined benefit pension arrangement. Although we invest your contributions, investment performance does not affect your pension. We work out your pension using a set calculation which reflects how long you have been a contributing member of the scheme and your salary history, and the payment of your pension is guaranteed by law.
Whilst it is expected that the vast majority of members will not be affected, please note that we are currently awaiting national guidance regarding any pension related issues that may arise should your employer decide to put you 'on furlough'. Once this is available, a further update will be published here.
A change to the scheme rules has been made to provide that survivor benefits payable to a same sex spouse or a civil partner are equal those paid to the widow of a male member.
Why has the change been made?
The change has been made as a result of a Supreme Court judgment (Walker v Innopsec) which found that Mr Walker's male spouse was entitled to the same benefits that would have been paid if Mr Walker had left a widow in an opposite sex marriage.
Why does this apply to the LGPS
The government believes that the implication of this judgment for all public service pensions schemes, including the LGPS, is that surviving civil partners or surviving same sex spouses should be provided with benefits equal to those that would be left to the widow of a male member.
When does the change take effect from?
The change is backdated to the date the civil partnerships and same sex marriages were introduced – this is 5 December 2005 for civil partnerships and 13 March 2014 for same sex marriages.
This means that where a member of the LGPS has died leaving a surviving civil partner or a same sex spouse, the survivor's pension in payment will need to be reviewed and any additional amounts paid, where applicable. We are in the process of reviewing the impact of this change and will be contacting affected civil partners and same sex spouses in due course.
IF YOU THINK THIS APPLIES TO YOUR PERSONAL SITUATION FOLLOWING THE DEATH OF YOUR CIVIL PARTNER AND YOU HAVE NOT HEARD FROM US, PLEASE CONTACT US IMMEDIATELY.
The change will automatically be taken into account in survivor benefits paid to civil partners and same sex spouses in the future. .
This case was heard in the High Court on 18th January 2018. The outcome of the case effectively removes the requirement for a nomination form to be in place in order for cohabitees (who meet the other regulatory requirements) to be eligible for a partner's pension in the LGPS. Previously the requirement to nominate a partner only existed for deaths between 1 April 2008 and 31 March 2014 for the LGPS in England and Wales as the necessity to nominate a co-habiting partner was removed for all deaths following the implementation of the new regulations on 1 April 2014.
If your co-habiting partner was a member of the Leicestershire County Council LGPS prior to their death, and their death took place between April 2008 and March 2014 it therefore might not have been possible to pay an ongoing pension entitlement under the legislation at the time, even if the qualifying conditions had been met because no nomination form had been completed.
If you think you could be affected and would like to discuss whether this ruling alters your own situation, please contact the Pension Section to discuss the matter further.
With the ending of contracted out status in 2016, a leaflet has been produced for LGPs members about topping up their National Insurance contributions to increase their State Pension. Topping up the State Pension may be particularly appealing to former public sector workers who have either retired, and have not yet reached State Pension Age (SPA), or have reached their SPA since 6 April 2016.
Topping up your State Pension
PDF, 68kb
Government legislation became effective from 1 April 2015 about pension freedoms, flexibility and choice. These 'Freedom and Choice' rules DO NOT change the rules of the Local Government Pension Scheme (LGPS). The changes affect what are known as 'defined contribution schemes', such as a private personal pension plan. The LGPS is not one of these schemes. It is what is called 'a defined benefit scheme'. That is to say the rules and benefits of our scheme are set out in law already.
The Government changes brought greater flexibilities to personal pensions. However the LGPS already includes some of these measures in its own rules. Small pensions can sometimes be paid up front as a lump sum within certain limits. Also, scheme members can, should they wish to, draw reduced pension benefits should they elect to, if they retire after age 55.
The LGPS has produced a factsheet to help members understand how these freedoms either do or do not affect LGPS pensions.
Freedom and Choice Q&A for scheme members
PDF, 212kb